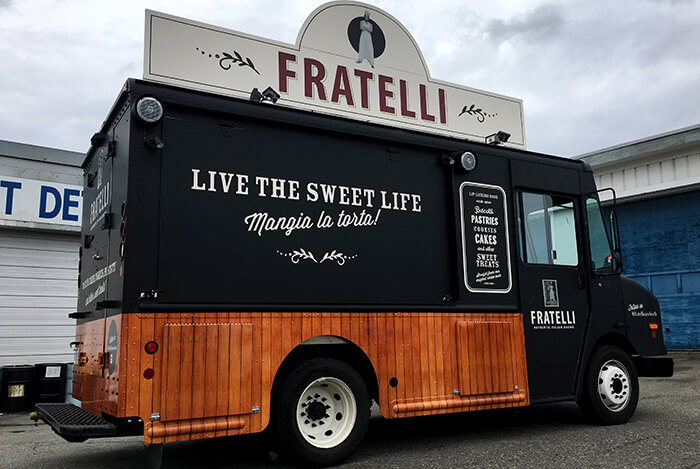 3 Design Suggestions to Get the Most Out of Your Food Truck Wrap
---
Food truck wrap design plays an important role in the success of a business. It has the ability to either attract or turn away potential customers.
It is not uncommon to go overboard or even forget some important design elements during the design process. Follow these design suggestions to get the most out of your food truck wrap.
Design for all sides of your food truck
When designing food truck wraps, some consider focusing on one side only – the side where food would be handed to people in line.
A truck has four sides, five if you consider the roof. Every side of the food truck should be considered in the design to get the most impact.
In city centers and urban communities where there are tall buildings, placing information on the roof will give people working in those buildings a way to find out who you are and what your business is all about.
Wrapping all sides of your food truck will not only get you noticed but your brand remembered.
Include Contact Information And Social Media Profiles
Contact phone number, website, social media and email (when applicable) should be made visible for all to see.
Customers shouldn't have a hard time contacting or locating your business. You want consumers to be able to track you down when they're hungry.
People go to social media and the internet for information so your food truck wrap must have your social media accounts – at the very least, Facebook, Twitter and Instagram.
Use Colors and Graphics In Line with the Business Theme
Bright, colorful graphics are a great way to attract attention and connect with potential customers. Your vehicle wrap is a mobile advertisement and using bright colors easily captures the attention of everyone walking or driving by.
It's a good idea to use colors that tie in with the business's branding and color scheme OR if your brand image is classy, dark and sexy…go for it!
Keep in line with your brand image at the end of the day.
---