---
The most successful food truck operators all agree that in order to achieve lineups you need GREAT food, GREAT service and AN AWESOME food truck wrap!
That is why Canawrap is the first place inquiries are made, as our food truck wrap services are second to none!
A "Canawrap brand-vertisment" applied to your food truck is undoubtedly the most effective marketing investment you can make for your burgeoning business (when done right)
Not only is it cost-effective, but it also provides a memorable way to position your brand in the marketplace for potential customers.
Investing in a vehicle wrap is wise for any business looking to expand its reach, increase its visibility and position itself as its industry leader.
However, to guarantee success for this specific medium, the branding, messaging and creative needs to be on point and effective.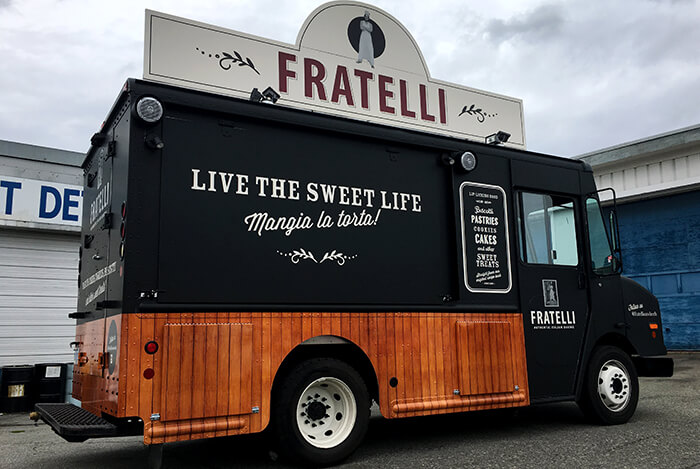 In today's highly competitive marketplace, business owners want effective ways of making their brand memorable, positioning themselves as industry authorities and trusted professionals.
"When I received the first email with the initial concept i was absolutely blown away. It was pretty much perfect." Connect The Doc | Nadeem Kassam
WHAT IS A Food truck WRAP?
A branded food truck wrap is the process of designing, producing and applying printed graphics to your vehicle's exterior painted panels and (if required) windows, so you can have a memorable brand that is seen MUCH more than relying on brand impressions solely when people are looking for your specific service...and even then, most service providers are lost in the sea of google searches.
Today, with the help of modern printers, laminators and an experienced team of designers and installers, a vehicle can be fully wrapped with a custom design – whether it's a car, truck, van, or trailer.
The designs are all full-colour, high-resolution graphics that will make your brand stand out from the crowd.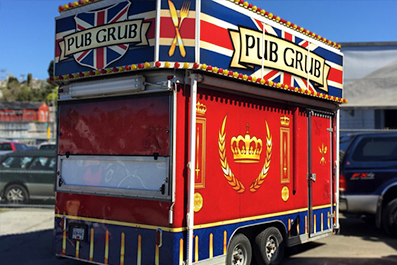 Pub Grub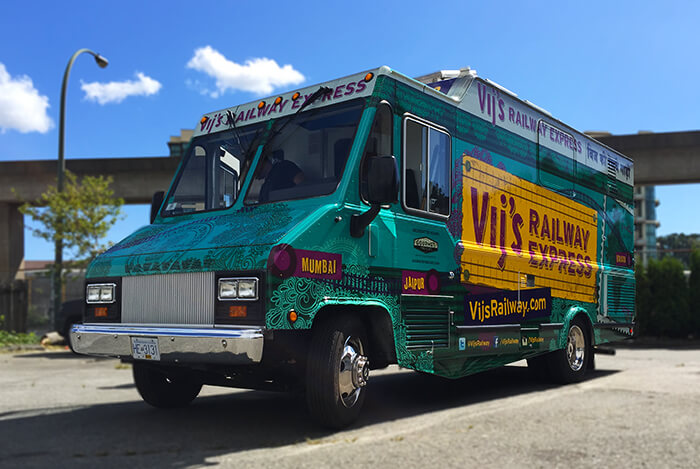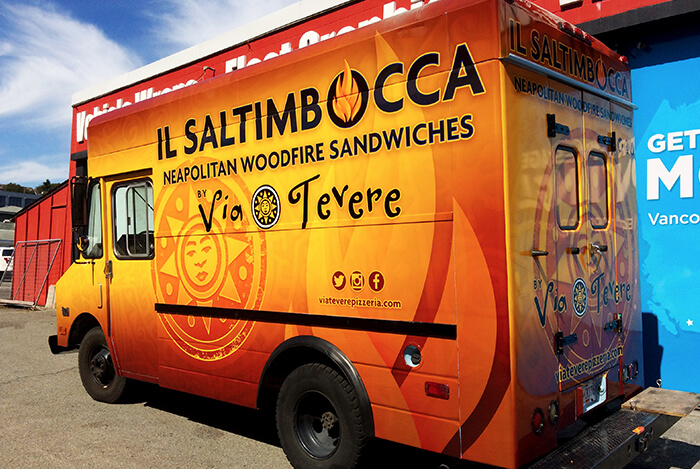 MAKE YOUR VEHICLE WORK FOR YOU, DON'T WORK FOR YOUR VEHICLE
Your car depreciates the moment you take it off a lot, and every year after that, you spend money on vehicle payments, fuel, maintenance and service. It COSTS your business money.
A Canawrap branded vehicle wrap reverses the cost, and you will see more opportunity, more brand impressions and more cash in your account at the end of every month, your vehicle will help MAKE you money.