---
Canawrap doesn't stop at vehicles. We have years of experience wrapping exterior murals, interior walls, windows and even sidewalks!
Creating a brand experience from your vehicle, web and physical environment is critical when creating a relationship with your customers.
Gone are the days of white walls and a mixed up visual experience.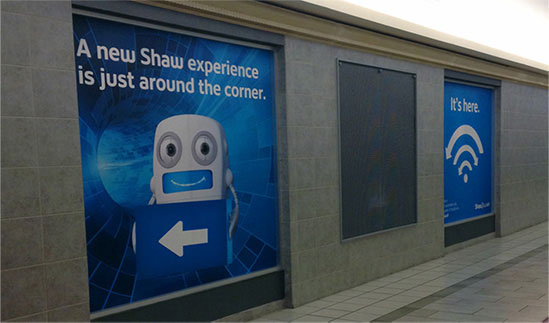 From consultation, design, production and installation, Canawrap is a one-stop solution for architectural graphics that include Interior & Exterior Mural Graphics, Perforated, Backlit, Transparent or opaque graphics to apply to your walls, windows or cabinetry.
"they try to please you the best way they can and go the extra mile" Sherry Wallin | Dressed In Blue Cleaners
A wall mural graphic is an eye-catching graphic or illustration that's printed onto a specialty material and installed on the wall.
It's usually used in interiors like offices or reception areas, exteriors on windows or anywhere you might want to draw attention to a certain spot while creating a stunning visual effect.
Depending on the print material you choose, the wall mural can be either permanent or temporary - and both types of mural will blow any boring old wall out of the water.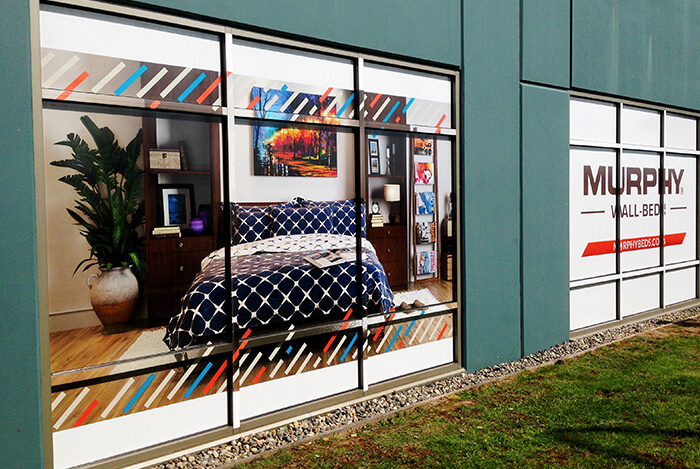 Architectural Wraps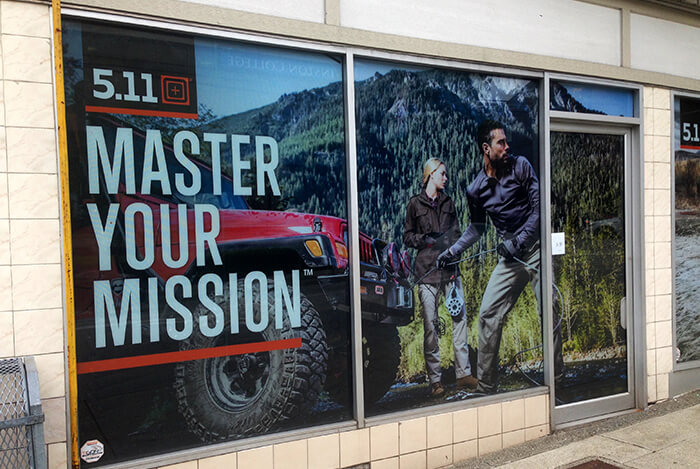 Window Wraps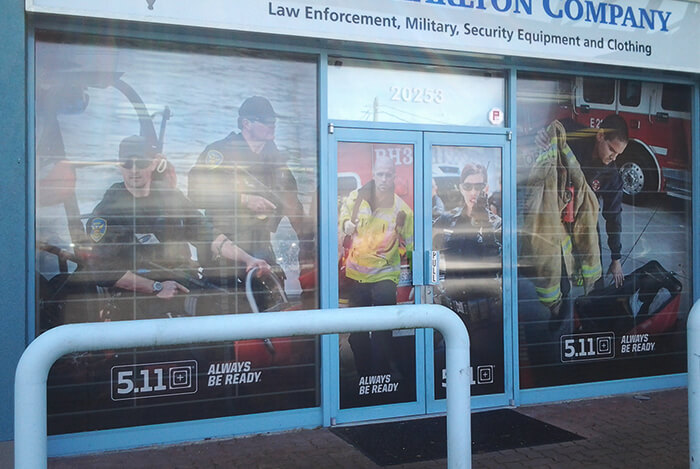 Perforated Wraps
MAKE YOUR location WORK FOR YOU, DON'T WORK FOR YOUR location
A Canawrap branded reception area, common space or exterior window space will help MAKE you money and even deepen your brand culture, by bringing the visual identity, messaging and experience to your environment.