Go from being lost in the crowd to a stand-out industry leader.
Canawrap's strategic branding and vehicle wrap creative services will catapult your business to a new level.
Differentiate your brand from competitors
Add more value to your business
Attract more lifetime customers
If any of this rings true for you:
You're drowning in the sea of sameness; looking & sounding the same as your competitors.
Feeling frustrated lowering your pricing to win new business.
You have cobbled together your DIY branding.
You don't have a clear and tactical plan to get to the next level.
You're seeing next to no return on your marketing investment to get more business.
Your visual identity is out of sync with your unmatched service and skill.
Stop risking more time and money on your DIY brand. Get it done right and see the results you want.
"Canawrap and Jonathan have literally helped grow my business and I can't recommend them more!"
Canawrap's Brand Jump Start Package is the ultimate solution for shifting your business growth into high gear.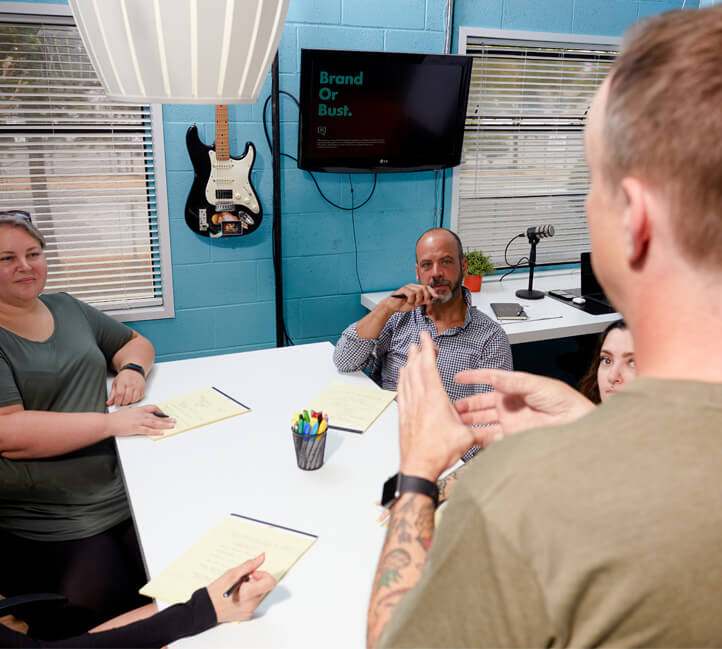 During this brand discovery session, your Canawrap brand strategist will ask questions to gain a deep understanding of the business, its values, goals, target audience, and unique qualities.
The purpose is to uncover the essence of the brand and its desired image in the market.
This strategy will guide all visual identity efforts, ensuring consistency and alignment across various touchpoints.
Helping your business establish a solid and memorable brand presence, resonate with its target audience, differentiate itself from competitors, and create lasting connections that drive growth and success.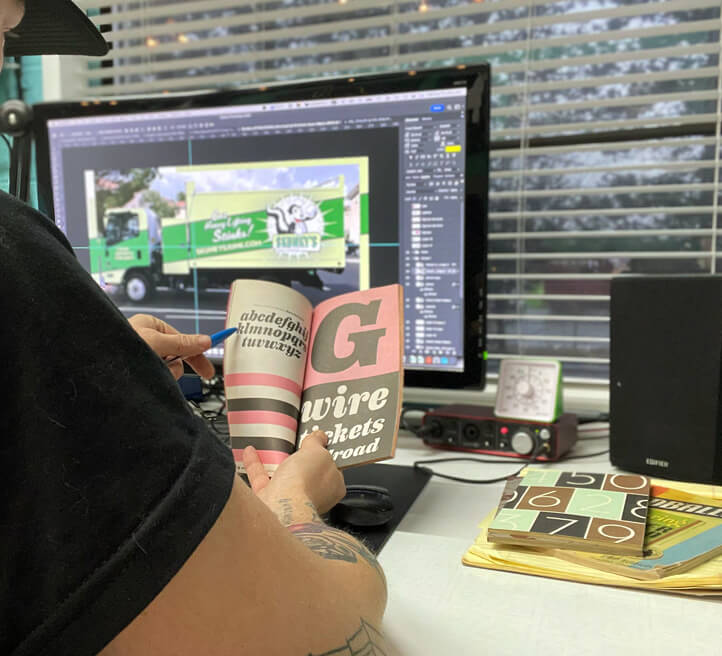 After completing the brand discovery session, you will receive your brand visual identity package; you can expect a comprehensive set of design elements and guidelines representing your brand.
This package typically includes a new logo, colour palette, typography, visual assets like custom character designs or icons, and a comprehensive brand style guide.
Nothing is cookie-cutter, so your unique visual identity is built and delivered around your unique brand, differentiating your business from anyone else in the market.
All digital files, fonts used, and colour palettes are packaged and delivered to you so you can implement all visual identity elements across all platforms to ensure brand consistency.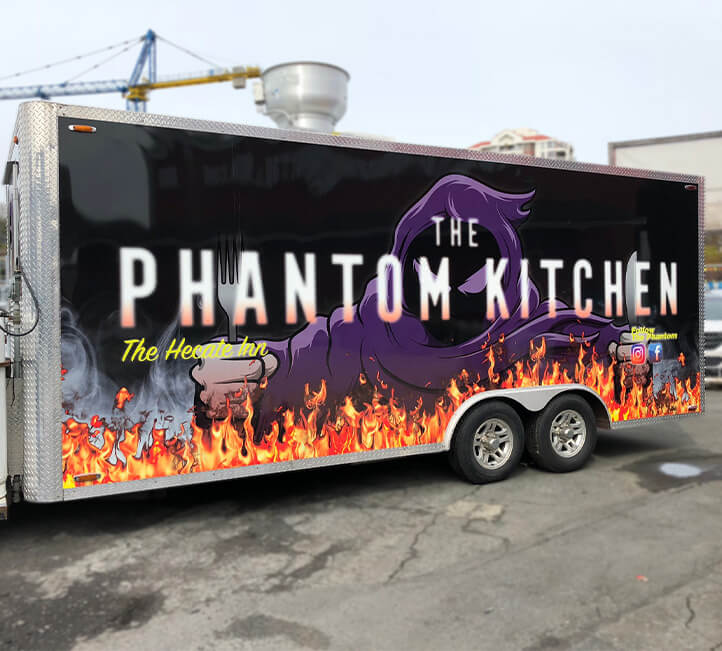 Your custom-branded vehicle wrap design incorporates the visual identity elements created in your branding package tailored specifically for your vehicle.
Canawrap's award-winning branded vehicle wrap design aligns your brand with your future prospective customers.
Upon completion, you will receive the native digital design files required by any local vehicle wrap production/installation company to create and adjust the design to fit future vehicles for your growing fleet.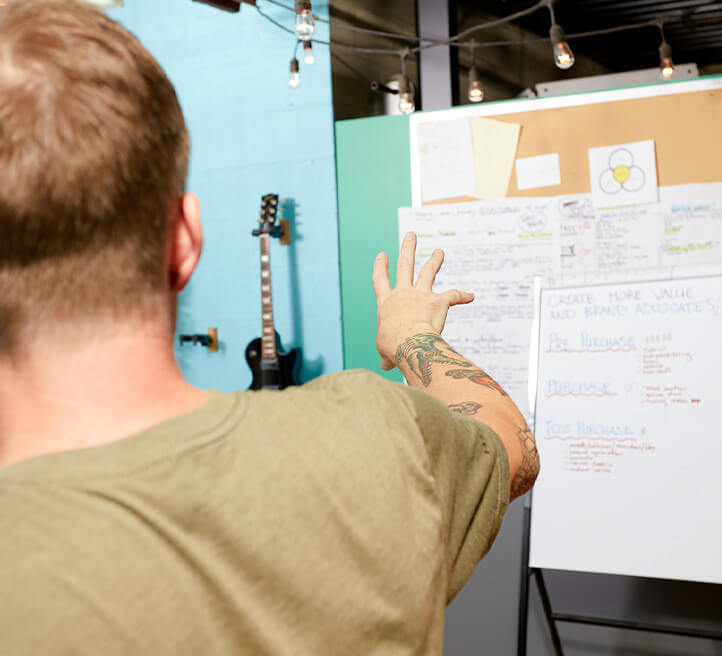 We believe knowing where and how to implement all our hard work together is crucial for achieving your desired success.
A comprehensive document that guides you after completing your brand strategy and receiving your new branded visual identity and vehicle wrap creative.
It serves as a roadmap to success, providing you with clear instructions on where to implement your new branding.
Additionally, it includes valuable marketing best practices to help you achieve maximum brand growth.
"Canawrap exceeded our expectations and provided us with a "stand out design", we highly recommend Canawrap and Jonathan Glen. We give them a double thumbs up!"
Sharon Schildpatt: Taste Buds

We get started on your new branding and vehicle wrap design package in 3 simple steps:
Schedule a 1:1 (non-sales) call with Jonathan Glen, Canawrap's owner, brand strategist and branded vehicle wrap specialist.
Over a 30-minute meeting, we will cover where you are, your challenges, and where you want to be to help determine where to focus and invest in bridging the gap to where you want to be; faster.
The signature Canawrap brand packages and process, deliverables, and pricing are reviewed together so we can determine which will be the most effective for you and your brand needs or tweak the deliverables to personalize your package.
Within 24hrs, you will receive your proposal to start, and the rubber hits the road to your new brand visual identity and vehicle wrap creative!
"I have used Jon and Canawrap for over 10 years now and they have helped us in branding two successful businesses. Since we started working with them our business has more than doubled."
Andrew Littlejohn: Alpha Carpet & Duct Cleaning

Take action in 3 ways to know where your brand stands, invest in your visual identity and have an effectively branded vehicle wrap.
A comprehensive, point-in-time brand diagnostic
1:1 kick-off call and questionnaire
An objective analysis and assessment of your brand consistency, consumer perception and brand differentiation
1:1 review of documented findings (60 min. zoom call)
Review of suggested action items to use as your guide to implement moving forward
Deliverables:
Recording of the 60 min. "findings" Zoom call
PDF of "findings" slide deck from Zoom call
Brand Strategy action items checklist
Check-in accountability call 30 days post delivery
Brand Visual Identity Design, Branded Vehicle Wrap Design & MORE
Includes Everything in the BRAND ACTION AUDIT plus...
A sprint session is to gain insights and clarity, which will serve as the foundation for creating a new brand visual identity that effectively represents the company's essence and resonates with its desired audience.
Brand Visual Identity Design
Typically includes *character design, logo design, brand colours, brand fonts, social media kit and a brand style guide.
Includes all native design files for use in all your future branding efforts.
Branded Vehicle Wrap Design
This package includes designing a full vehicle wrap for one vehicle (design only) using the elements created in the brand visual identity package. It comes with all the original design files so that they can be easily adjusted to fit any vehicle by any graphic designer in the future. Additionally, it includes a "production pack" that can be sent to any vehicle wrap company for print production and installation.
Once we finish creating and providing you with the new brand identity and branded vehicle wrap creative, we'll also give you a clear roadmap. This roadmap will guide you on what to do next to achieve success in your branding and marketing endeavours.
Deliverables:
Everything in the Brand Action Audit
Logo/*Character Design
Brand Colours
Brand Fonts
Social Media Kit
Brand Style Guide
Branded Vehicle Wrap Design
Brand Roadmap
All Branding Design Files
Branded Vehicle Wrap Design Files
Vehicle Wrap Production Kit
Done-For-You Brand Strategy, Branded Visual Identity, Branded Vehicle Wrap, Marketing Roadmap & 1:1 Consulting
Includes Everything in the BRAND JUMP START plus...
2 day 1:1 Brand Strategy Workshop
A 2-day one-on-one workshop, a focused, collaborative workshop where we work closely with your company to explore and define essential aspects of your brand's identity. Through discussions and exercises, we'll uncover your company's values, mission, target audience, and unique selling points. This workshop is the foundation for establishing a valuable connection to your brand and messaging and creating a new brand visual identity that reflects your company's essence and connects with your desired audience.
Brand Messaging & Marketing Playbook
This playbook will provide clear and effective communication guidelines, a strategic marketing plan, and in-depth insights into your ideal customers. Serving as a valuable resource to align your brand messaging and marketing efforts for better engagement and success.
Expect to receive a clear and actionable plan that outlines all the necessary information collected during the brand strategy workshop. This roadmap will outline the company's values, mission, target audience, and unique selling points. It will also include specific steps and recommendations on creating a compelling brand identity, developing effective marketing strategies, and achieving success in their branding efforts. The roadmap guides the company toward building a solid and impactful brand presence in the marketplace.
1:1 Brand Consulting Sessions
x4 personalized guidance and expert advice sessions on all aspects of your brand. Think of it as having an outsourced chief brand officer.
During our sessions, we will keep your brand on point with your brand strategy roadmap and provide valuable insights, creative ideas, and actionable strategies to strengthen your brand's presence and drive business growth. These one-on-one sessions are designed to empower you with the knowledge and tools needed to build a solid and successful brand.
Deliverables:
Everything in the Brand Action Audit
Everything in the Brand Jump Start Package
A Brand Strategy Roadmap
A Brand Messaging & Marketing Playbook
x4 One-on-one Brand Consulting Sessions
"When I decided to open my second business in the U.S. the first person I called was Jonathan at Canawrap, and they knocked our branding and wrap designs out of the park!"
Andrew Littlejohn: Skunky's Junk Removal