North Vancouver Vehicle Wrap Graphics
---
In North Vancouver, BC, if you're looking for unique and custom graphic designs for your business vehicle, Canawrap is the place to go. Our team of top-tier graphic designers excels in creating amazing business branding and vehicle wrap designs for a range of vehicles, including cars, vans, trucks, or trailers, tailored to meet your specific business branding and advertising needs. Explore our array of dynamic and visually impressive truck wrap designs that effectively represent your brand. Contact the Canawrap professionals for a consultation today and delve into our extensive selection of vehicle graphic options.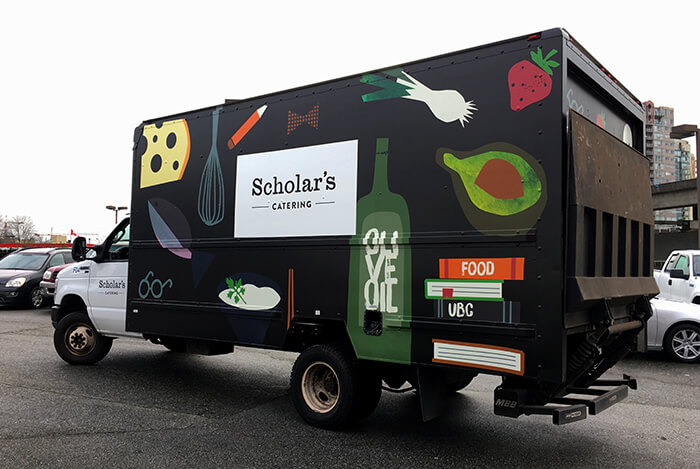 Growing businesses in North Vancouver
North Vancouver, B.C., nestled amidst stunning natural scenery, is a city where outdoor adventure meets urban sophistication. Landmarks such as the Capilano Suspension Bridge and Grouse Mountain offer breathtaking views and outdoor activities, attracting tourists and locals alike. The Lonsdale Quay Market, another key landmark, provides a bustling hub for shopping and dining. North Vancouver's business community is thriving, with a focus on outdoor and recreational industries, tech startups, and artisanal enterprises. Canawrap has been providing branded wrap graphics to all areas of North Vancouver for almost two decades.
Upper Capilano
Seymour
Maplewood
Lynn Valley
Lynn Creek
Lions Gate
Delbrook / Upper Lonsdale
Deep Cove
Capilano
Dollarton
north vancouver wrap graphics solutions
Businesses in North Vancouver searching for an economical way to improve their visibility across the Greater Vancouver region will find Canawrap's branded vehicle wraps to be an excellent choice. Our 3M vinyl wraps are customized to meet each business's unique requirements, including specific branding, messaging, and color schemes. Canawrap can transform your North Vancouver business vehicle into a mobile billboard, effectively connecting with your target audience. Find out more about our tailored services on our services page.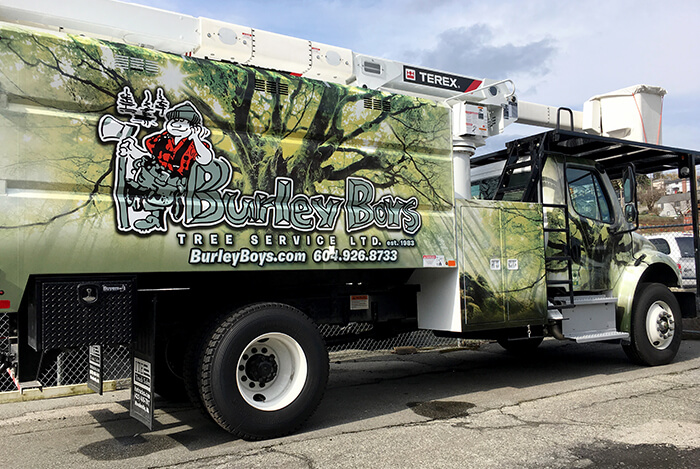 graphic wrap marketing in north vancouver
For businesses in North Vancouver, Canawrap's innovative vehicle wraps offer a powerful way to expand marketing impact across the Greater Vancouver area. Our premium vinyl vehicle wraps are carefully designed to represent your business's distinct brand and message, ensuring a strong visual presence. This strategy helps your brand to not only stand out but also to engage with potential customers wherever your vehicle travels actively. Explore the extensive possibilities of vehicle wrap advertising for your business in North Vancouver.
north vancouver frequently asked questions
How much is a car, truck, van or trailer wrap in North Vancouver?
The price for covering a branded vehicle wrap adjusts depending on how big the vehicle is and what its coverage is. It costs less to wrap a small car than a big pickup truck in North Van. The prices for wrapping are mostly between $500 and $3400. If you want to know how much it would cost to wrap your car in North Vancouver, you can receive a free price quote!
Do you offer design services for my vehicle wrap graphic wrap?
Absolutely! Canawrap is an award winning vehicle wrap design company that has worked on hundreds of different businesses in North Vancouver.
What kind of materials do you use for your graphic wraps?
Canawrap is a 3M Select Company as listed by 3M Canada. We worked hard for this certification so our customers know that we only print/laminate and install premium 3M materials for our supplied vehicle, car, truck, van and trailer wrap graphics and signage.