Vancouver Vehicle Wrap Graphics
---
For businesses in Vancouver and its surrounding areas in BC looking to leave a lasting mark in the market, Canawrap's talented graphic designers are ready to help with top-tier vinyl vehicle wrap advertising services. Our extensive selection of vehicle wraps, including options for cars, vans, trucks, or trailers, is crafted using the best industry practices for maximum impact and to garner the attention your Vancouver business deserves. Dive into the world of Canawrap and discover how our custom vehicle wraps can revolutionize your business vehicle, boosting your business growth and client engagement.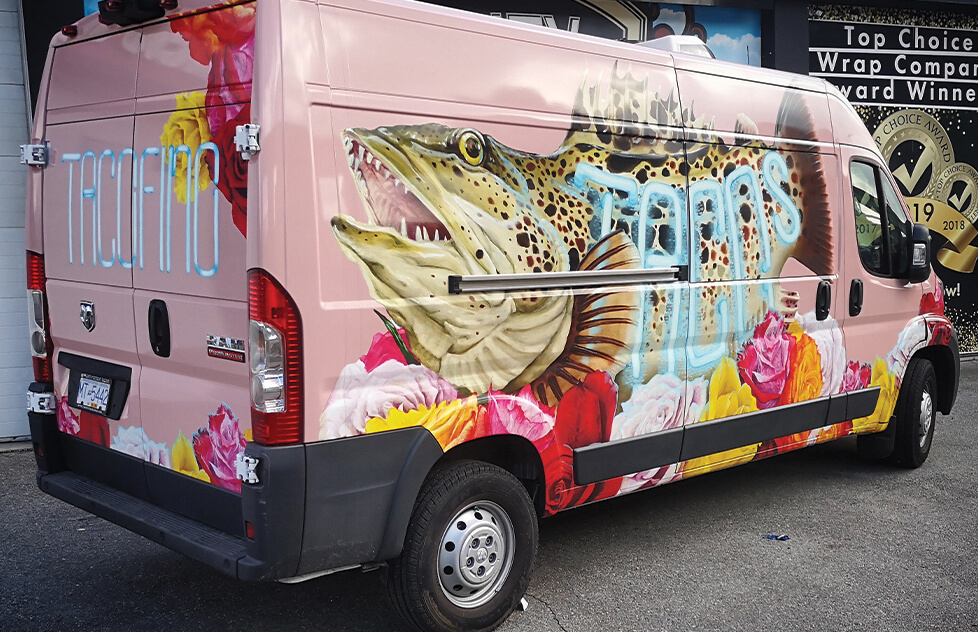 Wrapping your Vancouver service vehicle
Vancouver, B.C., is a bustling metropolis known for its stunning natural beauty and a thriving business scene. Landmarks like the iconic Stanley Park, with its lush landscapes and scenic seawall, and the bustling Granville Island with its vibrant market, exemplify the city's blend of nature and culture. Vancouver's skyline, dominated by the sleek Vancouver Lookout, offers breathtaking views of the city and beyond. The business community in Vancouver is dynamic and diverse, ranging from burgeoning tech startups in Gastown to established financial institutions in the downtown core. For close to 2 decades Canawrap has served all of Vancouver and its numerous municipalities with our graphics, branding and wrap solutions.
Downtown Vancouver
West End
Yaletown
Gastown
Chinatown
Kitsilano
Mount Pleasant
Granville Island/Fairview
Commercial Drive/Grandview-Woodland
Kerrisdale
Point Grey
Marpole
South Vancouver
East Vancouver
Renfrew-Collingwood
In Vancouver, Canawrap stands out for its ability to create durable and impactful vehicle wraps, a superb option for businesses seeking polished and eye-catching advertising. Each wrap is tailor-made to cater to the unique needs of your business, effectively showcasing essential details in a visually stunning manner. If you're in Vancouver and aiming to boost your business's profile and attract new customers, Canawrap's expert graphic designers are on hand to assist in crafting the ideal vehicle wrap, whether it's for a truck, van, trailer, or car.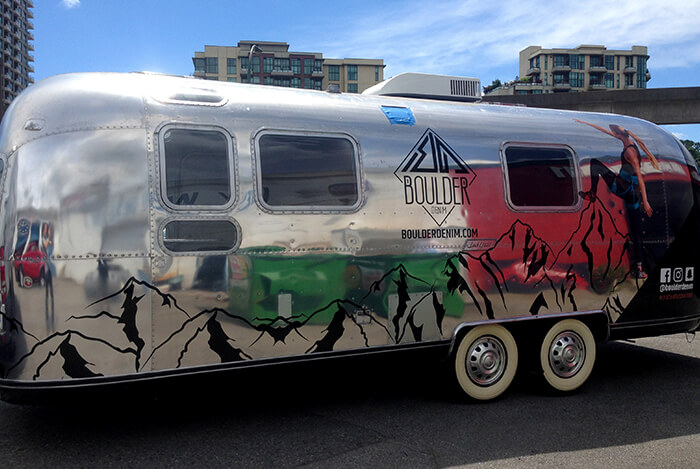 In Vancouver, these vinyl wraps from Canawrap offer a dynamic and budget-friendly marketing solution, perfect for businesses of various sizes. They ensure continuous visibility across Vancouver, enhancing your brand's presence in a lasting manner. Discover the advantages of Canawrap's custom vehicle wraps in building a strong connection with your target audience and broadening your business's reach.
Vancouver frequently asked questions
How much is a car, truck, van or trailer wrap in Vancouver?
The price for covering a branded vehicle wrap adjusts depending on how big the vehicle is and what its coverage is. It costs less to wrap a small car than a big pickup truck in Vancouver, B.C. The prices for wrapping are mostly between $500 and $3400. If you want to know how much it would cost to wrap your vehicle, you can receive a free price quote!
Do you offer design services for my vehicle wrap graphic wrap?
Absolutely! Canawrap is an award winning vehicle wrap design company that has worked on hundreds of different businesses in Vancouver.
What kind of materials do you use for your graphic wraps?
Canawrap is a 3M Select Company as listed by 3M Canada. We worked hard for this certification so our customers know that we only print/laminate and install premium 3M materials for our supplied vehicle, car, truck, van and trailer wrap graphics and signage.