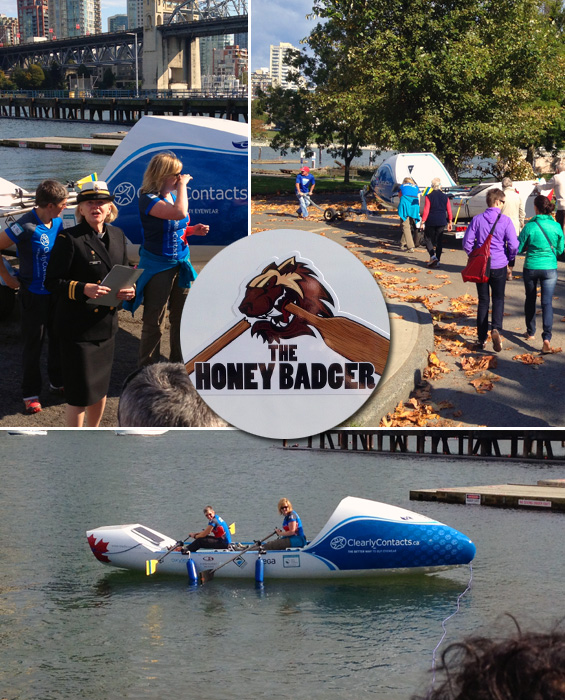 Canawrap Sponsors the Row The Pacific Team on their AMAZING Journey!
---
Not only will they be the first female pair to row the pacific, they will be the first Canadians to row the pacific and the staff at Canawrap couldn't be happier and more excited for the team that is Rebecca Berger and Leanne Zrum that will ROW THE PACIFIC!
Canawrap jumped at the opportunity to produce/install the wrap graphics that are applied to their official ocean row boat named "The Honey Badger" Canawrap, Clearly Contacts, Grouse Mountain, Vega and other amazing sponsors are supporting the rowers traveling 2400 nautical miles from Monterey Bay California to Honolulu Hawaii in June 2014.
This project will raise funds for The David Suzuki Foundation!
We were onsite at the Boat Blessing Ceremony to see the boat off to the water for the first time in Vancouver, we wish you the very best of luck ladies and are thankful for the opportunity to be a part of this amazing adventure!
---