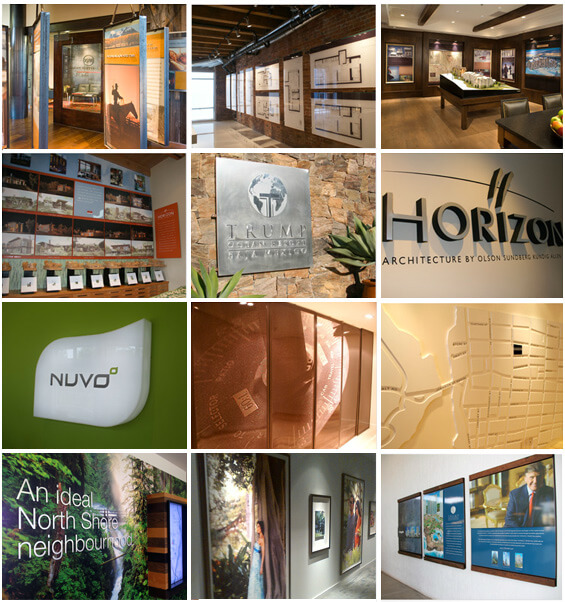 Display Graphics, 3D Lettering, Wrapped Canvas Boards and SO MUCH MORE from Canawrap!
---
Canawrap has produced and installed the very best Sales Centre/Discovery Centre and Resort Real Estate Graphics solutions to local GVRD developers such as Onni, Polygon, Intracorp, Marcon, Bosa etc. as well as International Projects for developers Trump, Ritz-Carlton, Intrawest and others!
Canawrap produces, designs and installs everything from 3D lettering, way finding signage, mural graphics, dimensional display boards, custom frames, canvas stretched images, plexi-glass graphics and the list goes on and on.
With an extensive background in providing custom display graphics solutions all over the world, we are confident we are the choice for your project!
Contact Canawrap today for more information [email protected]
---