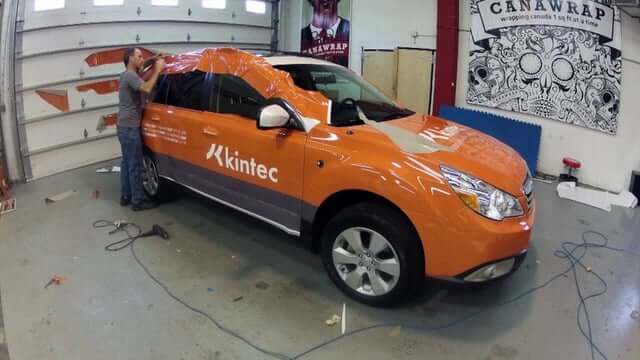 How To Get More Bang For Your Buck With A Vehicle Wrap
---
A 3M Vinyl wrap, car wrap, or truck wrap can be a wonderful way to get the word out about your business. That said, it is vital that you take full advantage of this opportunity. Below are some suggestions to help you do just that.
Use Window Perforated Graphics
You can use this material in addition to having your car wrapped, utilizing the real estate on your windows to promote your business's branding all the more. This material is comprised of 60% vinyl and 40% holes, enabling those on the inside to see out without others being able to see in. This substance gives your messaging a trendy appearance, helping you communicate relevance to your customer base.
Go Big
People often make the mistake of using a small font size that won't be legible while you are out driving around in traffic. You'll want to make a statement, and like John Hancock, remember that larger print will be immediately recognizable.
Provide A Means Of Contact
Someone may think your company will provide the exact solution to their problem, but they won't be able to get ahold of you. It makes sense to list your phone number, but many people won't have access to a paper and pen while driving.
This is where your internet domain name will come into play. Be sure to pick something that's easy to spell and to remember, and you'll up the chances that people will be able to contract your services later on.
---