Port Moody Vehicle Wrap Graphics
---
Port Moody businesses can dramatically elevate their marketing game with eye-catching service vehicle wraps from Canawrap. Acting as a rolling billboard, these wraps provide relentless exposure throughout Port Moody and its neighbouring areas, amplifying brand recognition in a more efficient and cost-effective manner than traditional advertising methods.
But it's more than just an ad; these wraps boost a company's professional image, enhancing credibility and trust. Dive into the transformative world of our vehicle wraps and see how they can revolutionize your outreach efforts in Port Moody, significantly impacting your brand's visibility.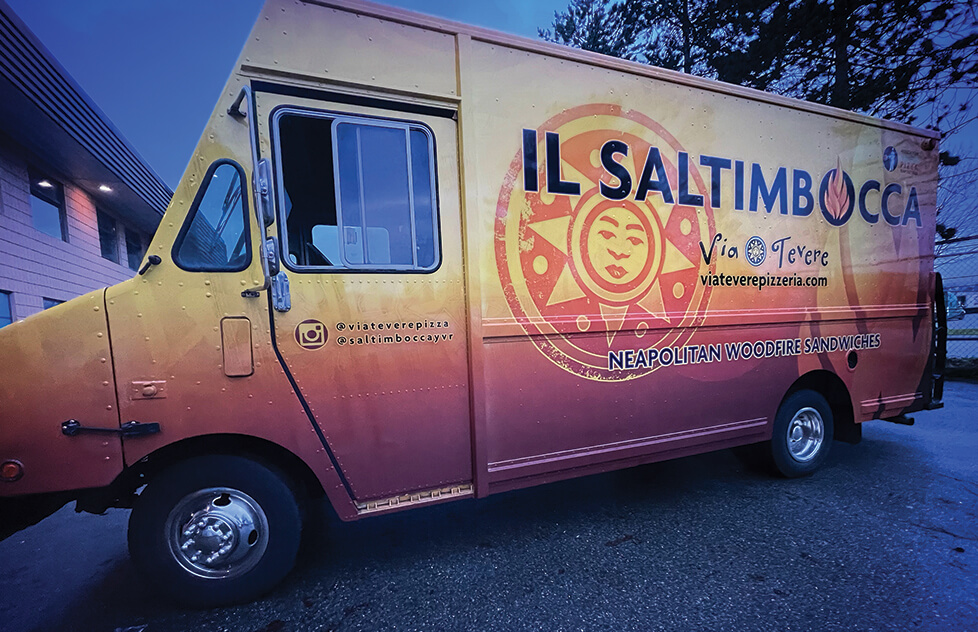 Wrapping your port moody service vehicle
Port Moody, B.C., fondly known as the "City of the Arts," is a vibrant community where natural beauty meets a flourishing business sector. It's famed for its stunning waterfront at Rocky Point Park, offering picturesque views and a haven for outdoor enthusiasts. The city also boasts cultural landmarks such as the Port Moody Station Museum, which pays homage to its rich history. The thriving business community in Port Moody is diverse, ranging from innovative tech startups to quaint local boutiques and eateries, all benefiting from the city's growing population and its close proximity to Vancouver. Canawrap takes pride in serving our graphics solutions to all of Port Moody.
Heritage Mountain
Newport Village
Port Moody Centre
Anmore
Belcarra
Ioco
Glenayre
College Park
Wrap Graphics in Port moody that make a difference
In Port Moody, vehicle wraps do more than just give a sleek and professional look that enhances a company's image and credibility; they also provide tailored designs for specific brand messages and promotions. This versatility makes them a powerful marketing asset. Beyond aesthetics, these wraps play a practical role in protecting vehicles from scratches and environmental wear, preserving both their appearance and value. In the dynamic and competitive landscape of Port Moody, B.C., this marketing method stands out as both effective and cost-effective, offering an advantageous approach for local businesses.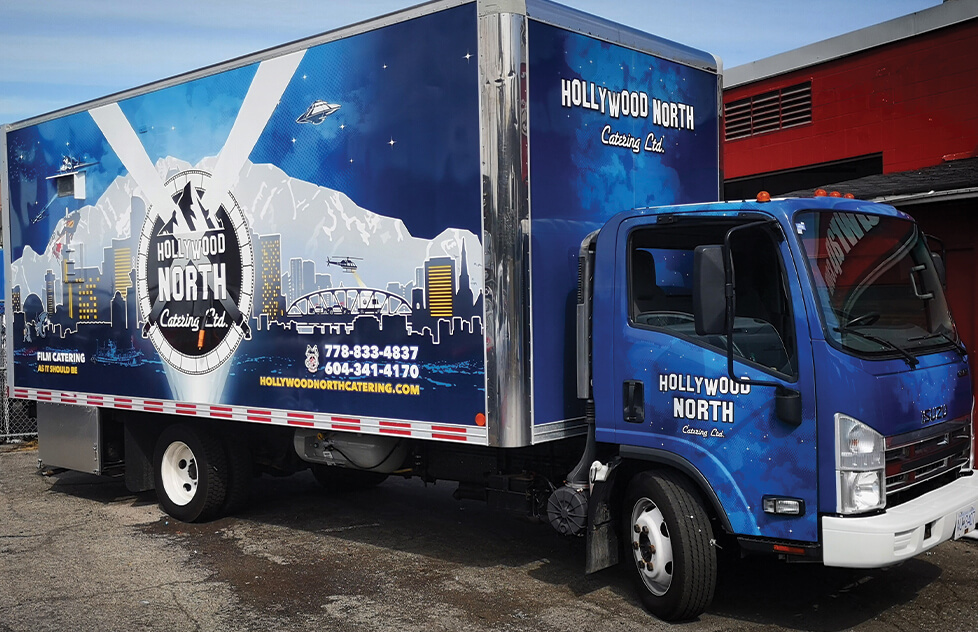 Vehicle Graphics that get you seen in port moody
In Port Moody, adopting Canawrap's vinyl vehicle wraps is a dynamic and efficient advertising approach for businesses. These eye-catching wraps grab the attention of both pedestrians and drivers, ensuring wide-reaching engagement, whether your vehicle is on the move or parked. Working with Canawrap's talented graphic designers, you can customize a wrap that perfectly aligns with your business's unique branding needs. More than just attractive, these wraps are also a budget-friendly marketing tool, offering the added benefit of enduring durability.
port moody frequently asked questions
How much is a car, truck, van or trailer wrap in Port Moody?
The price for covering a branded vehicle wrap adjusts depending on how big the vehicle is and what its coverage is. It costs less to wrap a small car than a big pickup truck in Port Moody, B.C. The prices for wrapping are mostly between $500 and $3400. If you want to know how much it would cost to wrap your vehicle, you can receive a free price quote!
Do you offer design services for my vehicle wrap graphic wrap?
Absolutely! Canawrap is an award winning vehicle wrap design company that has worked on hundreds of different businesses in Port Moody.
What kind of materials do you use for your graphic wraps?
Canawrap is a 3M Select Company as listed by 3M Canada. We worked hard for this certification so our customers know that we only print/laminate and install premium 3M materials for our supplied vehicle, car, truck, van and trailer wrap graphics and signage.