Richmond Vehicle Wrap Graphics
---
For businesses in Richmond and its surrounding areas in BC looking to create a lasting impact in the market, Canawrap's expert graphic designers are at your service, offering top-notch branded vinyl vehicle wrap advertising. Our assortment of vehicle wraps, including options for cars, vans, trucks, or trailers, is crafted using the highest industry standards for maximum memorability and visibility. This can significantly increase your business's exposure and customer engagement. Discover what Canawrap can do for you and see how our custom vehicle wraps can be a game-changer for your business's growth and brand recognition.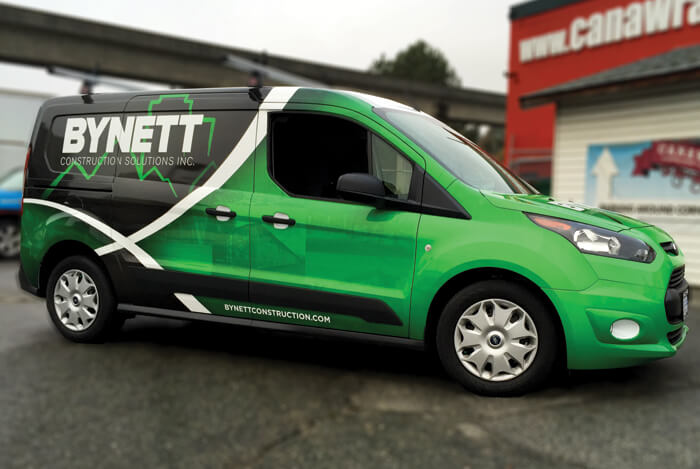 Wrapping your Richmond B.C. service vehicle
Richmond, B.C., is a dynamic city known for its unique blend of cultural heritage and modern development. It's home to the famous Richmond Night Market, offering a feast of international cuisines and cultural performances. The city's waterfront is adorned by the picturesque Steveston Village, which combines historical charm with bustling seafood markets. The thriving business community in Richmond is diverse, encompassing everything from tech startups to traditional markets, all thriving amidst the city's backdrop of mountain views and coastal beauty. This blend of tradition and innovation makes Richmond a standout city in British Columbia, and Canawrap has been proud to serve Richmond and all its communities for over a decade.
Steveston
Brighouse
Terra Nova
Thompson
Seafair
Ironwood
Broadmoor
Hamilton
Bridgeport
East Richmond
West Richmond
South Arm
Shellmont
Garden City
Richmond Wrap Graphics work
In Richmond, Canawrap stands out for its skill in creating durable and eye-catching vehicle wraps, perfect for businesses seeking standout and professional advertising. These vinyl wraps are tailor-made to meet each business's unique requirements, brilliantly showcasing a branded visual identity. For businesses in Richmond looking to boost their presence and attract new customers, Canawrap's experienced graphic artists are on hand to craft the ideal wrap for any vehicle, be it a truck, van, trailer, or car.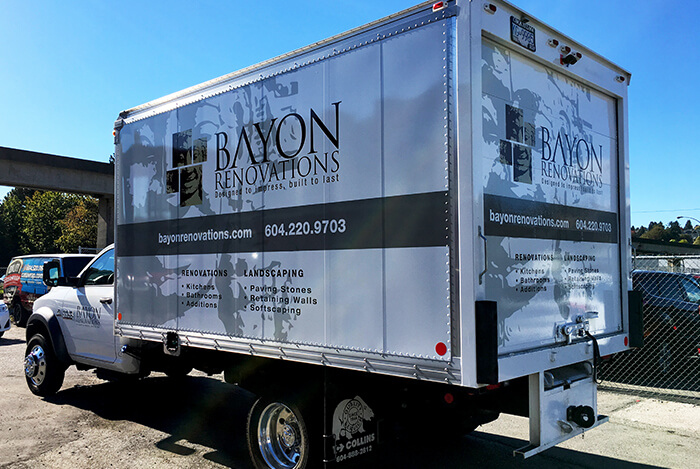 richmond graphic wraps by canawrap
In Richmond, these vinyl wraps from Canawrap offer a dynamic and budget-friendly marketing strategy, perfect for businesses big and small. They ensure continuous visibility in Richmond, B.C., making your brand more prominent and recognizable. Delve into the advantages of Canawrap's custom vehicle wraps to see how they can help you connect more effectively with your audience and facilitate the growth of your business.
richmond frequently asked questions
How much is a car, truck, van or trailer wrap in Richmond?
The price for covering a branded vehicle wrap adjusts depending on how big the vehicle is and what its coverage is. It costs less to wrap a small car than a big pickup truck in Richmond, B.C. The prices for wrapping are mostly between $500 and $3400. If you want to know how much it would cost to wrap your vehicle, you can receive a free price quote!
Do you offer design services for my vehicle wrap graphic wrap?
Absolutely! Canawrap is an award winning vehicle wrap design company that has worked on hundreds of different businesses in Richmond.
What kind of materials do you use for your graphic wraps?
Canawrap is a 3M Select Company as listed by 3M Canada. We worked hard for this certification so our customers know that we only print/laminate and install premium 3M materials for our supplied vehicle, car, truck, van and trailer wrap graphics and signage.