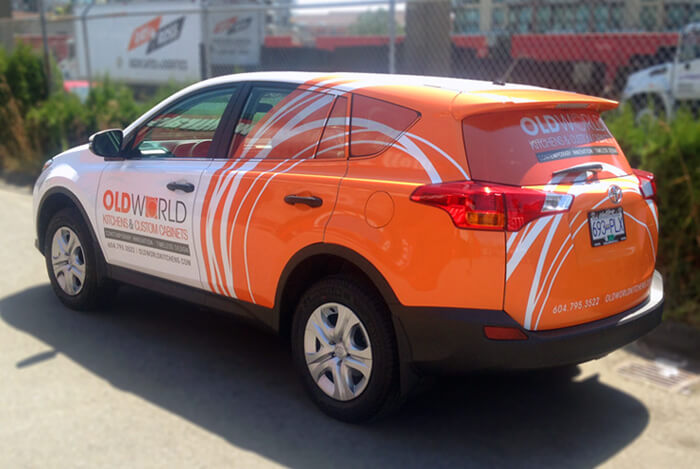 ---
Target marketing takes on a whole new spin when you place a vinyl wrap on a vehicle. A car wrap can deliver your marketing message to your target audience, as it builds trust and credibility in your local community. This trust and assurance is necessary if you want to influence your market and build a rapport.
Target Marketing that Increases Trust
By using the proper wording, images, and tone, you can continue to build on that trust. That trust is needed to ensure future growth and continued success. Not only can an auto wrap's message enhance your local relationships, the message, itself, engages interest.
People are overwhelmed with ads each day. In fact, research indicates that the number of brand exposures seen daily is over 5,000. About 12 of the messages trigger a response, or lead to a conversion.
Using a Vehicle Wrap to Stand Out
Given that ads regularly flood the market, most of the messages in the virtual hemisphere become nothing more than white noise. Therefore, the messages are usually bypassed by the public. However, if you use the right words and work with an experienced design team, a vehicle wrap will actually help your business stand out.
Getting the Most for Your Money
In the ideal setting, you could spend whatever you would like to promote your business. However, in today's advertising marketplace, you need to make the most of your ad dollars. That is why a car wrap is an outstanding way to convey your business's message. For pennies on the dollar per day, you can reach a large local audience, thereby getting the most for your money.
Convey Your Message to a Wider Audience
One of the conundrums facing advertisers today is balancing out a message. For a message to be effective, it must represent a happy balance between frequency and reach. A car wrap permits you to regularly display your message and convey that message to a wide audience. In turn, you can easily reach your target market. Therefore, advertising with a vehicle wrap gives you more control.
Whether you drive your wrapped billboard in Rush hour traffic or you park your car at a strategic location, an auto wrap makes a difference. While you may be a professional in your industry, you may not know the best way to send your business's message. By featuring a vehicle wrap on your car, you can enjoy added exposure. That exposure boosts your professional credibility.
---