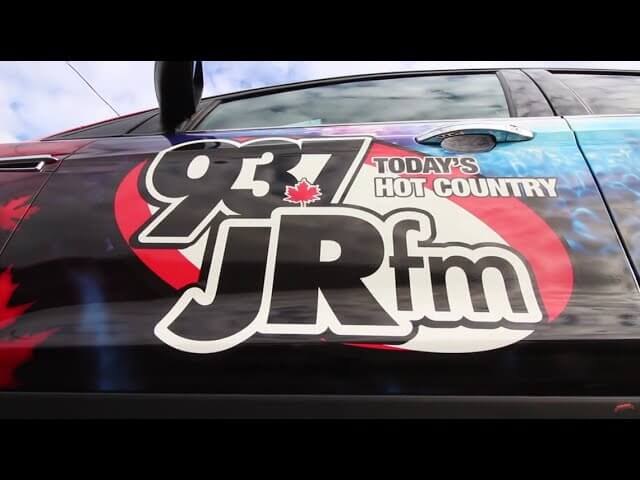 Profit Gains – Vehicle Wraps
---
Profit gains from vehicle wraps can be substantial if you know where and when to drive your car. If you want to watch your expenses but see your profits grow, a vehicle wrap can help you realize your goals. A vehicle is a custom-made mini-billboard that is displayed on a car or truck. It is printed on durable vinyl and expertly applied over a car's surface. You can promote your business with a partial or full-wrap design. If you want to garner notice for your business, this is the way to go.
Profit Gains Can Be Substantial
Profit gains from wrapping your vehicle can be substantial as the wrap offers major benefits in terms of visibility, impressions, and return on investment. According to one media measurement finding, a vehicle wrap receives between 30,000 to 70,000 impressions per day – will worth your promotional and advertising dollars. Research reveals that a wrap, over its lifetime, can be seen over 50 million times. That figure equates to about 50% of the people who view the ads during the Super Bowl – astounding statistics indeed.
Increased Exposure at a Low Cost
Vehicle wraps offer exposure at an amazingly economical price. Moreover, that exposure continues for as long as five years. Profit gains are realized from vinyl car wraps after you discover the best ways to highlight your message. For instance, many wrap users drive their cars during the morning and/or evening rush hour and park their car in a highly visible location. If you park your car at a busy corner, you can boost your business response and profit gains quickly.
The Best Results for Your Investment
You do not have to give a hyped-up sales pitch when you use a car wrap to promote your business. You just need to team up with a car wrap company like Canawrap to perfect the design for your vehicle wrap so it receives a good response. Car wraps should be vibrant and easy-to-read so you can realize the best results for your investment.
We encounter a good deal of media each day. Therefore, marketers and business owners need to be selective about how they deliver their marketing and brand message. That is why transforming your vehicle into a mobile billboard carries a lot of appeal for businesses. Find out for yourself how a vehicle wrap can boost your visibility at a small cost. Get big results for an economical price.
---