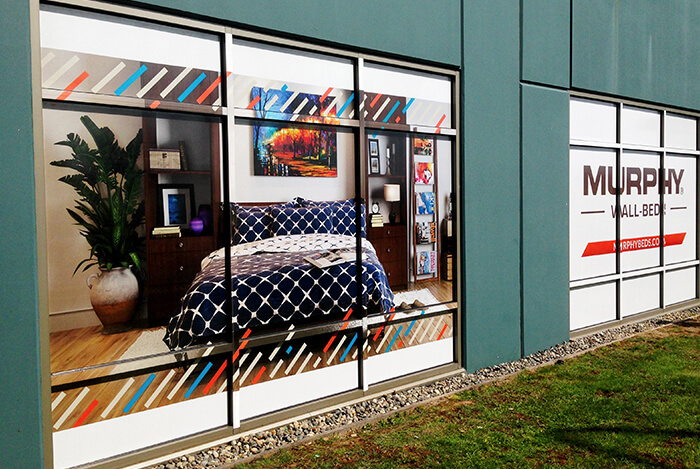 Unique Ways to Make Your Storefront Stand Out
---
Your retail store can attract customers using a window wrap in the same way that a car or truck wrap alerts people to your presence when you're out on the road. When creating your imagery, it helps to keep in mind the following principles.
Take Your Time
Many storefronts will simply have their store's name or other information emblazoned in black with no attention paid to constructing a logo that will draw attention. Be patient, and craft your messaging by experimenting with various fonts and font combinations to see what will create the best impact. It may be time consuming to get this right, but it will be worth it in the long run.
Tap Into Customers' Emotions
A jewelry store can use a store wrap that shows a silhouette of a man bending down on one knee, evoking scenes from an everlasting love and tapping into the deep heartfelt needs of their customers. In the same way, your product or service also serves a purpose that you can explore using images.
Play up Your Personality
Your brand story is unique, and you'll want to draw on this when creating your window wrap. Whether it's playful, serious, lighthearted, sweet, or meaningful, you'll want to make sure that your distinct flavor is made front and center.
---