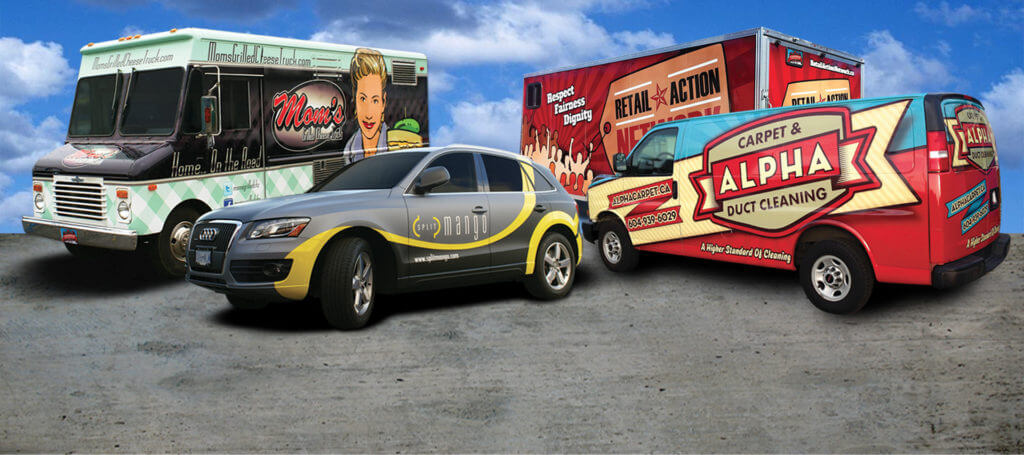 ---
Brand car marketing is a great way to highlight your business and engage your local audience. However, if your vehicle wrap is not gaining the response you want, you may not be assertive enough in your approach.
Brand Car Marketing Glitches
Indeed, brand car marketing will work. However, your efforts can backslide if you do not display your vehicle wrap so it is memorable. For example, it helps to keep your car clean and shiny. People have a better impression of a sparkling wrapped car than if you allow grime to conceal your marketing message.
After, all, it will not do you much good participate in brand car marketing if your contact details are covered in dust. You also have to make sure your car and advertising message are seen around town. If you leave your car parked behind a gate at work, your message is not being circulated as it should.
Therefore, drive your wrapped vehicle during rush hour. At this time of day, you can really take advantage of your wrapped ad message. In fact, according to one report, people are spending increasingly more time in their vehicles. Commute times are longer due to traffic congestion and delays.
Is Your Wrap Easily Readable?
Look at how your message and wrap are featured on your vehicle too. If you are not receiving many calls, the design may be too busy or the contact information may be difficult to read. A good design is simple yet colorful and readable. Remember, a viewer only has a few seconds to view your wrap in traffic. Therefore, you want to make sure he or she grabs as much information as possible.
Brand car marketing is the cheapest form of "billboard" advertising and will work for you as long as you know how to use the vehicle wrap on your car to the best advantage. To make brand car marketing work for you, you must remember the following tenets:
Make sure your car is always clean.
Drive your car in various locations – make sure it is regularly seen by the public.
Make sure the design captures the eye and is easily readable
If you follow the above tips, you should see an increase in consumer responses when using a vehicle wrap to promote your brand and company.
---