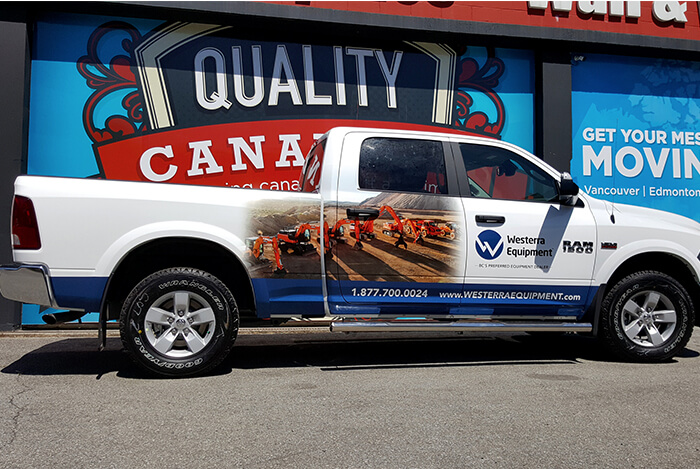 Why Customers Actually Prefer Truck Wraps Over Traditional Ads
---
Customer impressions are very important and will play a key role in how well your business does. That said, we will delve into some of the reasons that people actually prefer advertising using truck wraps over that with a traditional model.
They Are Prepared To Take action
In Canada, 75% of people own smartphones, meaning that a passenger can record your information while driving along or even decide to call your business more information. In addition, a person who is strolling by and sees your business displayed via a truck wrap can quickly store that data.
They Are Already In The Right Mindset
A great number of people who are on the road traveling are in the market to purchase or acquire something new. They may be on their way to the home improvement store, the mall, or the bank, and your truck wrap will grab them while they're in the right frame of mind.
They Can Glean More Information
You normally have just a split second in time to grab your ideal customer's attention, and you want to make the most of that opportunity. People enjoy seeing truck wraps, as they differ from the other vehicles on the road, and they give them a snapshot that reveals the services, tone, and professionalism of your brand at a glance.
---