Delta Vehicle Wrap Graphics
---
Businesses in Delta, B.C., can significantly boost their marketing effectiveness with service vehicle wraps. Serving as a mobile billboard, these wraps offer constant visibility across Delta and surrounding areas, expanding reach and elevating brand awareness more cost-effectively than traditional ads.
Not just an advertising tool, these wraps also enhance a company's professional appearance, reinforcing its image and trustworthiness. Explore how our vehicle wraps can transform your business's outreach strategy in Delta and its impact on brand visibility.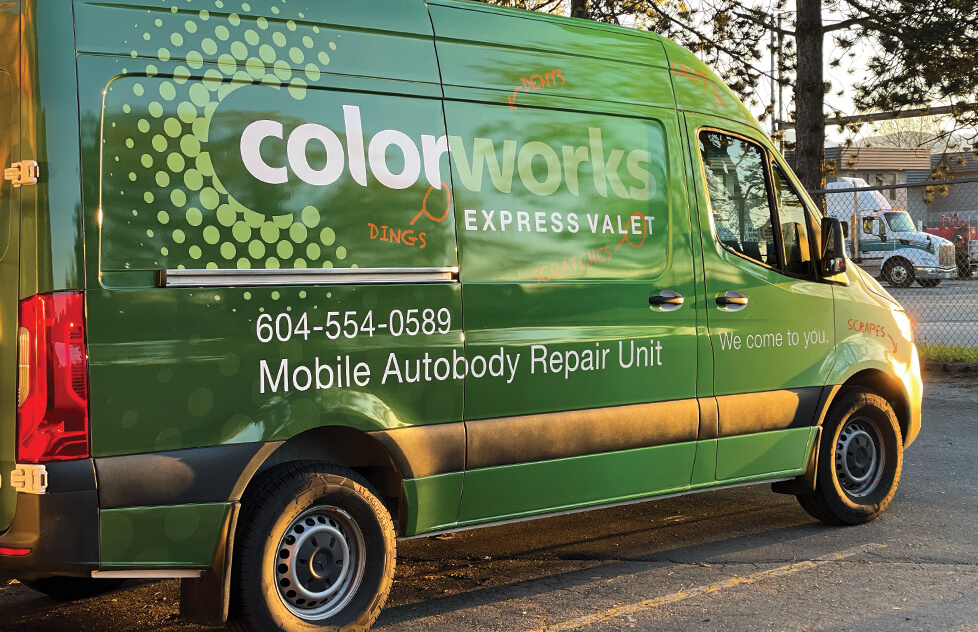 Wrapping your Delta service vehicle
Delta has it all, spanning North Delta, Ladner and Tsawwassen. This vibrant part of the Greater Vancouver area has led many businesses to adopt Canawrap's custom vehicle wraps for distinctive advertising. Canawrap takes pride in offering specialized services to the diverse community across Delta, enhancing business visibility in this dynamic region. Discover how our branded vehicle wraps can make your brand stand out in Delta's lively market on our service page. Canawrap has worked with many businesses in the entire Delta area.
North Delta
South Delta
Tsawwassen
Ladner

Annacis Island

Deas Island

Tilbury Island
Wrap Graphics in Delta that make a difference
Vehicle wraps not only present a sleek and professional appearance, boosting the public perception and trustworthiness of a company, but they also offer the flexibility of custom designs for specific messaging and branding. This makes them an effective tool for marketing. Additionally, these wraps serve a practical purpose by safeguarding the vehicle against scratches and weather damage, thereby maintaining its condition and value. In a bustling and competitive environment like Delta, B.C., this approach to marketing is both impactful and cost-efficient, making it an excellent strategy for businesses.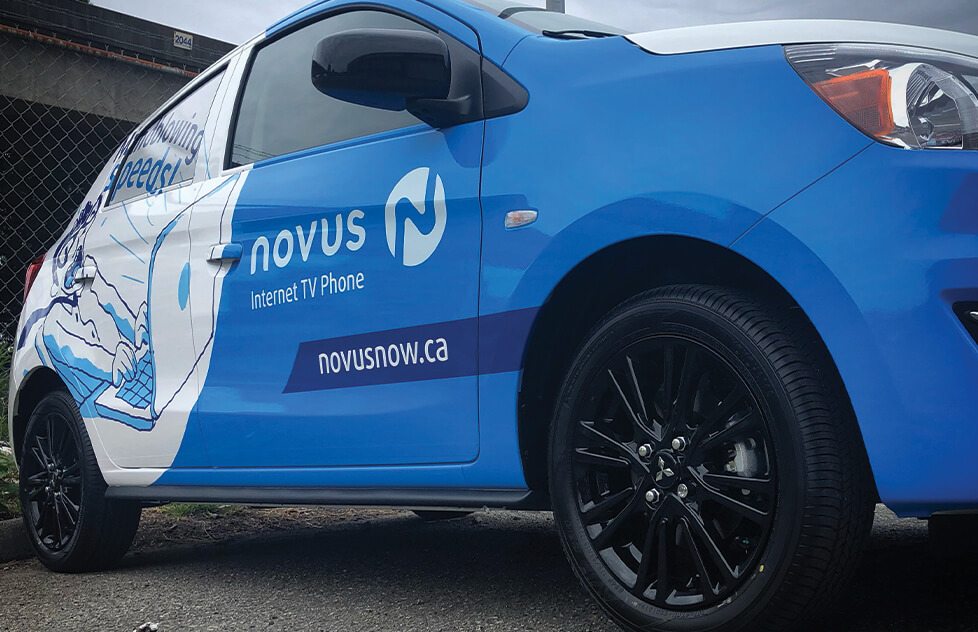 Vehicle Graphics that get you seen in Delta
In Delta, utilizing Canawrap's vinyl vehicle wraps presents an effective advertising strategy for local businesses. These wraps are highly visible to pedestrians and other drivers, ensuring broad audience engagement both in motion and stationary. Collaborating with Canawrap's skilled graphic artists enables you to tailor a vehicle wrap that precisely fits your business's unique requirements. Not only are these wraps visually striking, but they also offer an economical marketing option with long-lasting durability.
Delta frequently asked questions
How much is a car, truck, van or trailer wrap in Delta?
The price for covering a branded vehicle wrap adjusts depending on how big the vehicle is and what its coverage is. It costs less to wrap a small car than a big pickup truck in Delta B.C. The prices for wrapping are mostly between $500 and $3400. If you want to know how much it would cost to wrap your vehicle, you can receive a free price quote!
Do you offer design services for my vehicle wrap graphic wrap?
Absolutely! Canawrap is an award winning vehicle wrap design company that has worked on hundreds of different businesses in Delta.
What kind of materials do you use for your graphic wraps?
Canawrap is a 3M Select Company as listed by 3M Canada. We worked hard for this certification so our customers know that we only print/laminate and install premium 3M materials for our supplied vehicle, car, truck, van and trailer wrap graphics and signage.