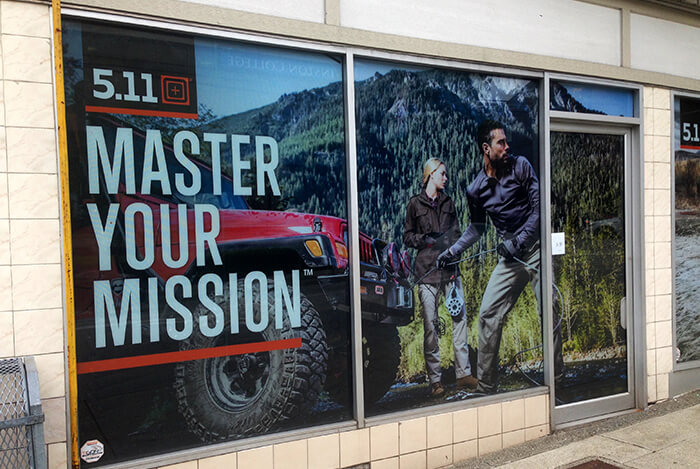 How to Turn Your Shop Windows into Premium Advertising Space
---
When promoting your business, it is best to use every opportunity that you can to further your company's interests. Your shop windows can become valuable real estate for vinyl wraps to highlight the products and services you are offering in the following ways.
Display Your Brand
A brand is so much more than just your logo, though it certainly includes your logo as well. The brand you want to become known for includes the way you want people to feel when they come into contact with your company. Visuals and artwork can convey a warm, welcoming atmosphere sure to make customers feel invited in.
Advertise Sales
If you have a deal where people can receive money off when they combine services, and this is something long term, you can catch people's attention with this by using a vinyl wrap in your window. Window wraps, like car wraps, truck wraps, and 3M vinyl wraps, help spread the word about your products and sales.
Etched Vinyl
You can use a technique called etched vinyl to create a sophisticated look. By displaying your name in this manner, it conveys an aura of class, sending the message that your company is one they can trust.
---